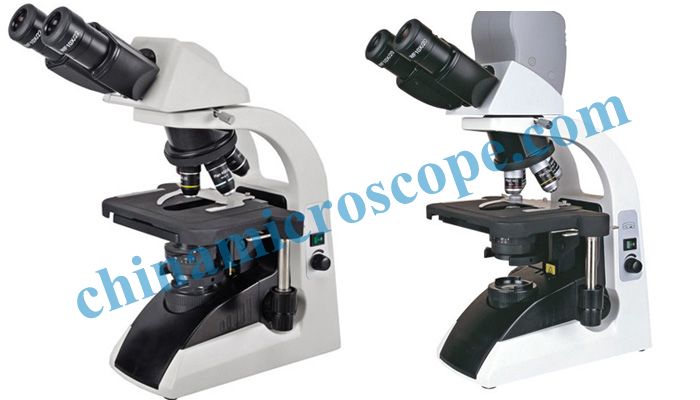 Excellent image quality with infinite optical system.
Comfortable operating with ergonomic design.
Better illumination with sliding-in centerable condenser, convenient replacement with phase contrast and dark field condenser
To keep the work area clear and to avoid interference with observation operations, the X-direction travel guide does not extend out from the side of the stage. The main and sub-scale displays are designed for easy read-out. The stage can prevent the corrosion and scratches.
 

XSP-200

Total Magnification

4×-1000×

●

Optical System

Infinite optical system

●

Viewing Head

Siedentopf binocular viewing head, inclined at 30°,360°rotatable

●

Siedentopf trinocular viewing head, inclined at 30°,360°rotatable

○

Built-in digital camera system

○

Eyepiece

WF10×/20

●

WF15×/16

○

Objective

Infinite plan achromatic objective 4×,10×,40×,100×

●

Nosepiece

Backward quadruple nosepiece

●

Backward quintuple nosepiece

○

Focusing

Coaxial coarse & fine adjustment, range22mm, fine division0.002mm

●

Stage

Rectangular 216×150mm, cross travel 78×54mm, using low-positioned X/ Y coaxial control knob

●

Condenser

Abbe condenser NA1.25 with aperture diaphragm

●

Illumination

12V/20W Halogen lamp, brightness adjustable

S-LED Illumination, brightness adjustable

○

Optional

Photo attachment, Video attachment, Polarization set, Phase contrast kit

○
Note: "●" in the table is standard attachment. "○" is optional accessories.
Design change: To keep pace with technological advances, we have reserved the right to make design modification and changes without notice.